P-SMP Board-to-Board Connectors
High Power Board-to-Board Interconnection that empowers 5G networks
This P-SMP connector developed by IMS Connector Systems enables excellent transmission of high HF continuous power of 200 W at 2.2 GHz. The small distance between two circuit boards of 12.6 mm is achieved with a three-component concept - two circuit boards or housing connectors and an adapter (bullet). Typically, one side of the circuit board is equipped with a snap-in type connector (Limited Detent) and the second side with a sliding type connector (Smooth Bore). This compact and application-oriented design allows an optimal axial and radial tolerance compensation between two printed circuit boards with a size similar to that of the SMA connectors.
A high level of reliability is guaranteed by the robust construction. The very good HF adaptation of this P-SMP connector allows the use of applications up to 10 GHz. Individual circuit board distances can be covered by the wide range of different bullet lengths. The product range is used for circuit board connections and can also be used as circuit board cable connections, e.g. for power amplifiers in base stations.

IMS CS offers a wide product portfolio of straight and angled cable connectors, housing connectors, PCB connectors in SMD and THR (Through Hole Reflow) technology, bullets and adapters.
Frequency Range DC - 10 GHz

Power handling up to 200 W at 2.2 GHz

Temperature ratings: -65°C to 165°C

Impedance 50 Ohm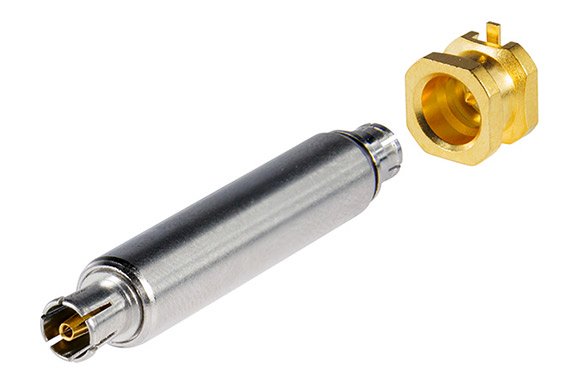 Optimum tolerance compensation for PCB misalignments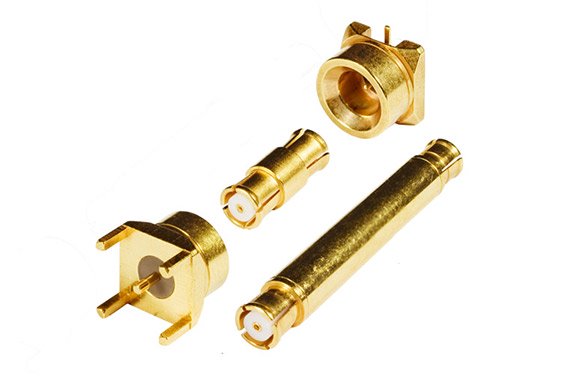 PCB spacing from 9.8 to 35 mm possible
Product specific highlights for P-SMP connectors
Optimum axial and radial tolerance compensation between two circuit boards
Robust construction, high reliability
Use of applications up to 10 GHz
Complete B2B product portfolio (SMP, SMPL, PSMP)
5G capable board-to-board design
Various board-to-board and board-to-filter PCB distances
Cost effective production technologies in place
PCB or Panel Type versions available
Individual PCB board distances can be offered