MCA/MCAH High Speed Data Connectors
Autonomous Driving made by IMS CS
The MCA series newly developed by IMS Connector Systems meets the high requirements of the automotive industry for new, coaxial connectors for maximum data speeds of up to 20 GBit/s and a frequency range of up to 15 GHz. Driver assistance systems and autonomous driving require higher real-time data rates to ensure safety in order to continuously calculate routes, recognize and classify objects and determine spatial distances.
MCA/MCAH Product Features
Large amounts of data from different cameras, sensors and navigation sources have to be merged. The MCA series enables high data transmission while saving installation space and weight compared to the FAKRA and HSD series. This new MCA connector system meets the requirements of VW's new mini-coax interface, also known as Mini-FAKRA.
Compact design - up to 80% space saving compared to FAKRA

Scalable multi-pin connections - Replaces 4 single FAKRA with 1 MCA

High speed transmission up to 20Gbps

Excellent RF properties up to 15 GHz

Hybrid RF & LF signal combination possible

Optimized footprints & reflow solderable

Complete individual signal shielding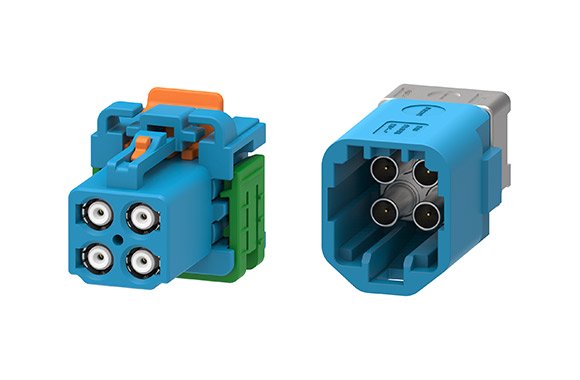 Mini Coax Automotive (MCA/MCAH) - high speed in the smallest space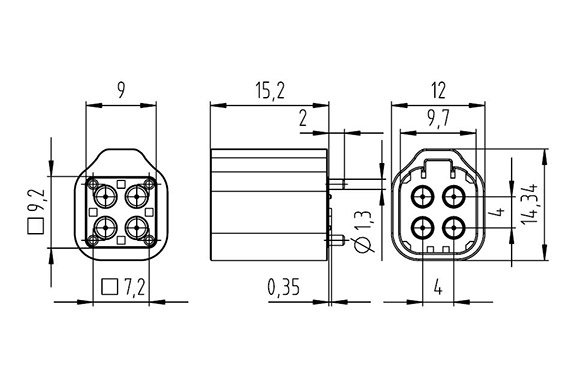 Up to 80% less space required compared to FAKRA
Mini Coax Automotive (MCA/MCAH) Properties
Product specific highlights for MCA/MCAH connectors
Significantly smaller than FAKRA in width and height
Scalable multi-pole connections
Complete individual signal shielding
Optimized footprints & SMT options available
Enables Autonomous Driving
Supports ADAS (Advanced Driver Assistance System)
Compliant with the new Mini-Coax Interface from VW (aka Mini-Fakra)