Full sized performance in miniaturized space
With our compact and easy to install 4.3-10 series, IMS Connector Systems is in advance of the mobile communication industry's most demanding requirements. Despite a significant smaller size than 7/16 connectors, they offer outstanding return loss and low passive intermodulation values. Because of their innovative ground connection, this performance is independent of installation torque. Quick lock versions are available in addition to conventional wrenched and hand-tightened screw-on connections.
Designed for mobile network equipment in Macro Cells, Small Cells, In-Building Wireless Systems, Radio Remote Units (RRU) and Active and Passive Antennas the 4.3-10 connector series from IMS CS provides excellent passive intermodulation and outstanding return and insertion loss as well as high screening efficiency. As space is limited in today´s applications, the 4.3-10 series is significantly smaller than other connector solutions (e.g. 7/16). Watertight sealing (IP68) in mated and unmated conditions makes this connector series a valuable element for modern network applications such as 5G.
Excellent PIM performance

Outstanding electrical properties

Compact connector size

Screw, hand screw and quick lock versions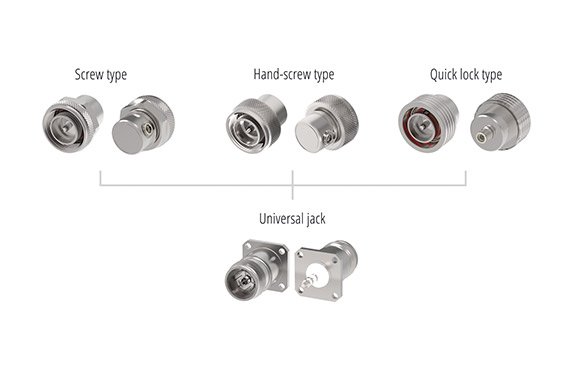 One for all - locking versions 4.3-10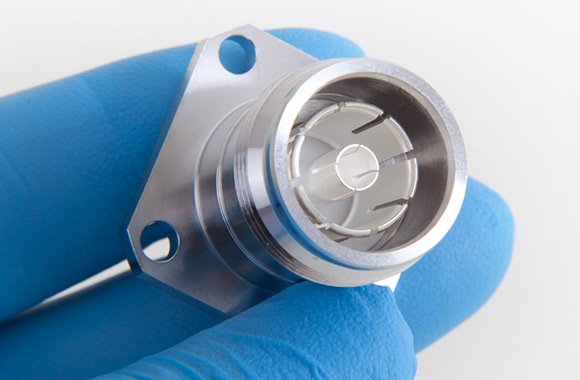 4.3-10 Connectors: Small and reliable!
Product specific highlights for 4.3-10 connectors
One interface - 3 coupling versions
Excellent passive intermodulation behavior
Excellent return and insertion loss
40% smaller than 7/16 connectors
60% lighter compared to larger HF series
Waterproof IP68 in mated and unmated condition
High mechanical protection against HF contact surfaces
Conforms to IEC-169-54 standard