HTP - High Speed ​​Twisted Pair Ethernet Connector
Autonomous driving through real-time data transmission
The HTP series meets already the requirements of the automotive industry for future vehicle networking applications. It is designed for twisted pair cabling, which can reduce weight compared to other cable
types, like coaxial cable types. This new Ethernet connector solutions operates at high bandwidth across multiple hardware and software components.
New automotive applications requiring data rates well beyond gigabit Ethernet can only be enabled by an in-vehicle network (IVN) based on Multi-Gigabit Ethernet technology. Increasing demand of in-vehicle processing power, electronic control units (ECU´s) and applications such as Advanced Driver Assistance Systems, infotainment & navigation, component requirements have become complex, requiring smaller form factors, lighter weight, ruggedization, and higher bandwidth. With its compact design and robust housing, the newly developed HTP series was designed to excel in automotive and harsh environment applications. High speed data transmission of up to 20 Gbit/s enables fast data communications for high bandwidth applications.
High speed data transmission up to 20 Gbit/s

Compliant with Auotmotive requirements LV 214 and USCAR

Watertight & CPA version available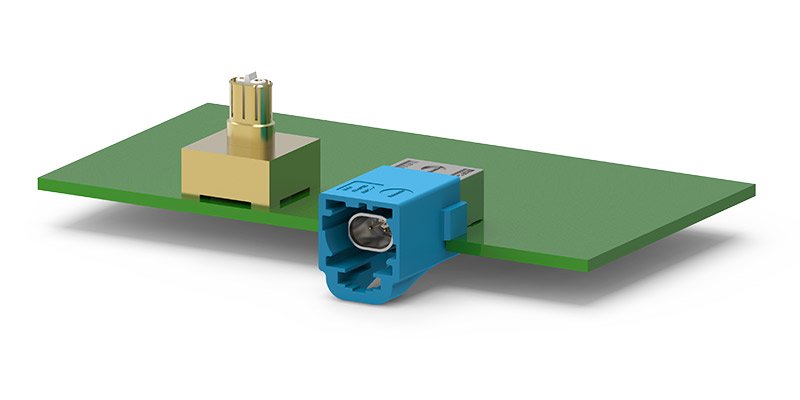 HTP High Speed Twisted Pair Connector on PCB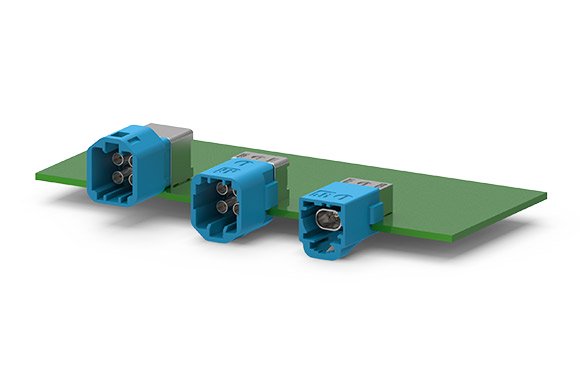 HTP and MCA High Speed Data Connector
HTP High Speed Twisted Pair Properties
Product specific highlights for HTP connectors
Multi-Gigabit Ethernet Technology
Small in size, lighter weight
Perfect fit for applications in harsh environments
Enables fast data communications for high bandwidth applications
Ready for future vehicle networking applications
Twisted Pair Cabling Design
Works across multiple hardware and software components
Predestined for Radar and Lidar applications
Transfers Video Signals in 4K
Sophisticated mechanical and color-coded system
Our High Speed Twisted Pair solutions