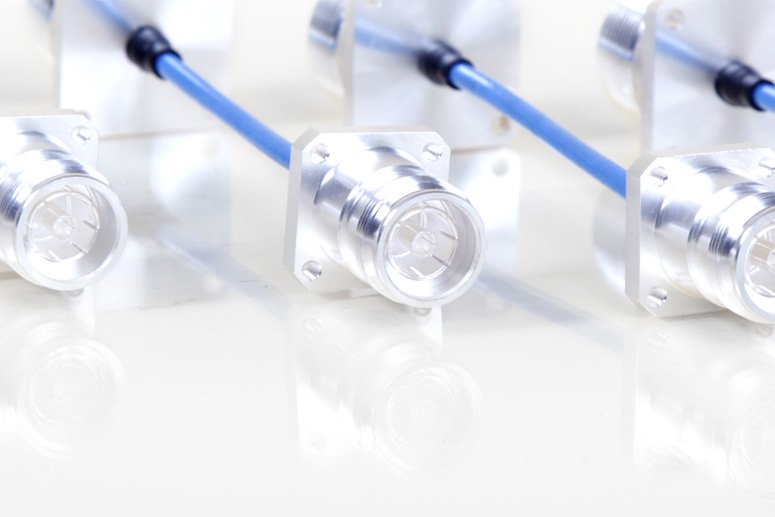 4.3-10 - superior performance at miniaturized install. space
IMS Connector Systems is an international technology company that is specialised in the development and manufacture of high-frequency connection technology.
Due to increasing efficiency requirements of mobile network equipments, the compact and easy to install 4.3-10 connector series was developed and is characterized by its space and weight saving construction and fulfill the miniaturization of mobile network elements, which gains more and more importance. Despite the space saving construction the connector series allows, independent of torque, excellent return loss and passive intermodulation (PIM) values. Thanks to a universal jack, there are three different coupling variations possible: Screw, Hand-screw and Quick lock coupling. Compliant with the standards of protection class IP68, IMS Connector Systems offers as well watertight 4.3-10 solutions for indoor and outdoor applications.
---
Applications
Designed for mobile network equipment in macro cell, small cell, in-building wireless
Radio Remote Units
Active and passive antennas







Benefits
One interface – 3 coupling variations
Compact and easy installation
Lead-free compliant with RoHS (Directive 2002/95/EC)
Recyclable components compliant with WEEE (Directive 2002/96/EC)
Main product features
Superior electrical performance
- Low passive intermodulation (PIM)
High mechanical protection of RF contact areas
Space and weight saving construction
- 40% smaller than 7/16 series
- 25.4mm compact flange size
- Up to 60%less weight compared to bigger RF series
IEC standardization
---
For more detailed information on 4.3-10, you're welcome as well to visit our
---