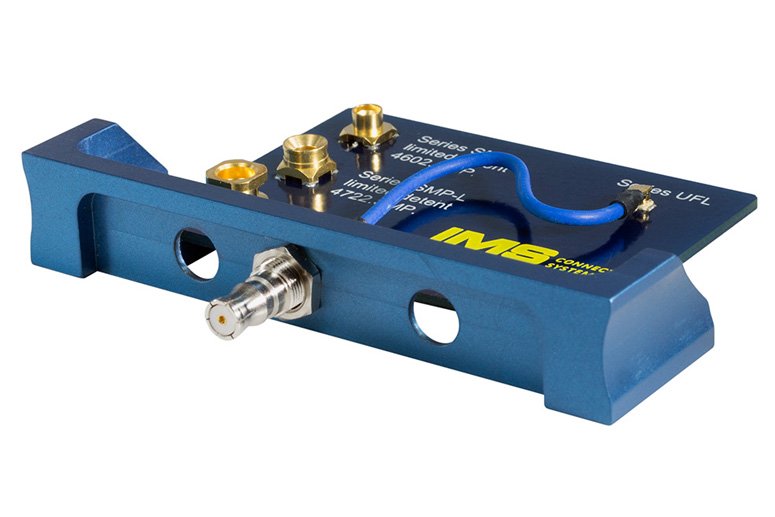 New miniaturized low-loss U.FL and MHF pigtails
New miniaturized low-loss U.FL and MHF pigtail cable assembly. The newly developed pigtail cable assembly enables low-loss RF signal transmission for cables inside devices. The miniaturized pcb mounted U.FL and MHF interconnection series, which are considered as "quasi-standard" for space limited application, can now be mated with an RG 178 cable to provide data transmission with low attenuation. An outer cable diameter of 1.8 mm enables a minimum bending radius of 5 mm, while the mated profile is only 2.5 mm. In addition to this miniaturized pigtail cable assemblies IMS CS offers a wide range of RF pigtail interconnections for device panels.
---
Product Characteristics
Frequency range: DC – 4 GHz
Return loss: @ 2 GHz ≥ 23 dB
Insertion loss: @ 2 GHz ≤ 0,3 dB / 0,1 mm
Operating temperature: -40 °C up to + 90 °C
Mounting height: max. 2,5 mm in mated condition
Halogen free: according IEC 60754
Applications
Ideally suited for space limited application and devices, RF modules and m2m data transmission terminals with WLAN, Wifi or GSM / UMTS / LTE mobile radio standards.
---
---