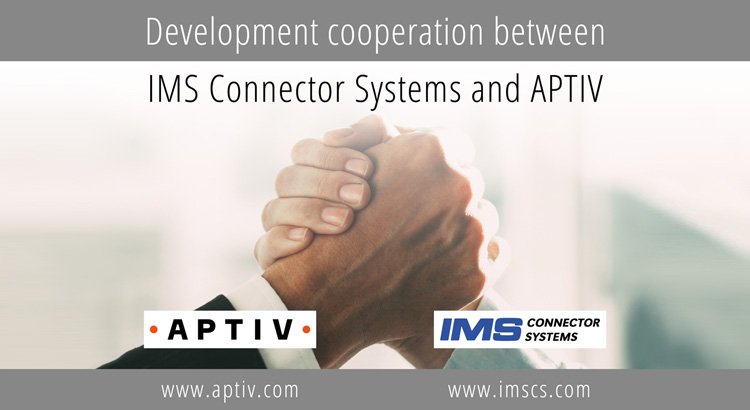 IMS Connector Systems Partners with Aptiv to Offer Miniaturized Coaxial Solutions
IMS Connector Systems has completed a collaboration agreement with a leading supplier of technologies for the automotive and commercial vehicle market Aptiv to jointly develop miniaturized coaxial systems.
With a well-positioned and experienced partner like Aptiv we look forward to work successfully on exciting new opportunities to further promote technological progress with our innovative solutions offering to the OEM market", said Peter Peetz, CEO of IMS Connector Systems Group.
Aptiv is a global technology company that develops safer, greener and more connected solutions enabling the future of mobility. Aptiv provides smart mobility solutions to handle the massive amounts of data needed for things like fully autonomous driving.
Miniaturized coaxial solutions offer two major advantages for the growing number of applications. The size of the connection systems will be reduced by up to 60 percent and the transmission frequency (and thus data rates) increases from about 7 GHz in today's systems to 15GHz.IMS Connector Systems and Aptiv agreed to engage in a technical partnership and will collaborate on miniaturized coaxial solutions for the transportation market.