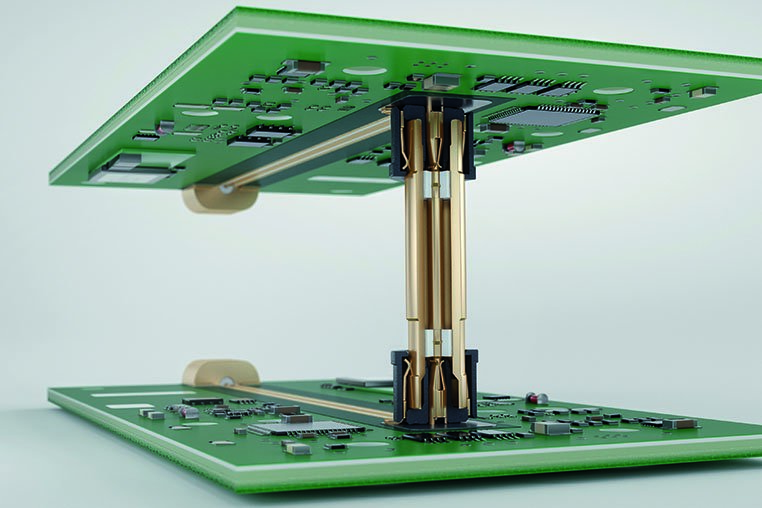 VIA® (Variable Interface Adapter) - New 5G RF board-to-board solution
Our newly developed VIA® (Variable Interface Adapter) is designed for board-to-board and board-to-filter RF interconnections in todays and future 5G applications. The enhancement of the mechanical design is outstanding: limited detent and smooth bore interfaces are integrated into the adapter – one side of the adapter has mechanical retention to provide limited detent and the other side is smooth bore. The same PCB type could be used on both sides of the connection. For our customers, this results in a lower number of different parts on the BOM and lower costs.
More product features:
>> Combines all the advantages of board-to-board connections (SMP, Longwipe-SMP, P-SMP)
>> Reliable, advanced & secure connection
>> Excellent blind mate – fast and safe assembling
>> Same PCB type on both PCB sides simplifies assembly and the BOM
>> Limited detent or smooth bore side defined by the adapter
>> Low mating profile with minimum board-to-board distance of 12mm
>> Available as SMD & Thru-Hole component
>> Options for enhanced funnel:
PCB-connector with pre-assembled enhanced funnel
Enhanced funnel which could be assembled by the customer optionally
Apart from our VIA® product range, we would be happy designing customized solutions for your applications:
Please contact: sales@imscs.com
For more detailed information on VIA® please see our eCatalog and our VIA® brochure.