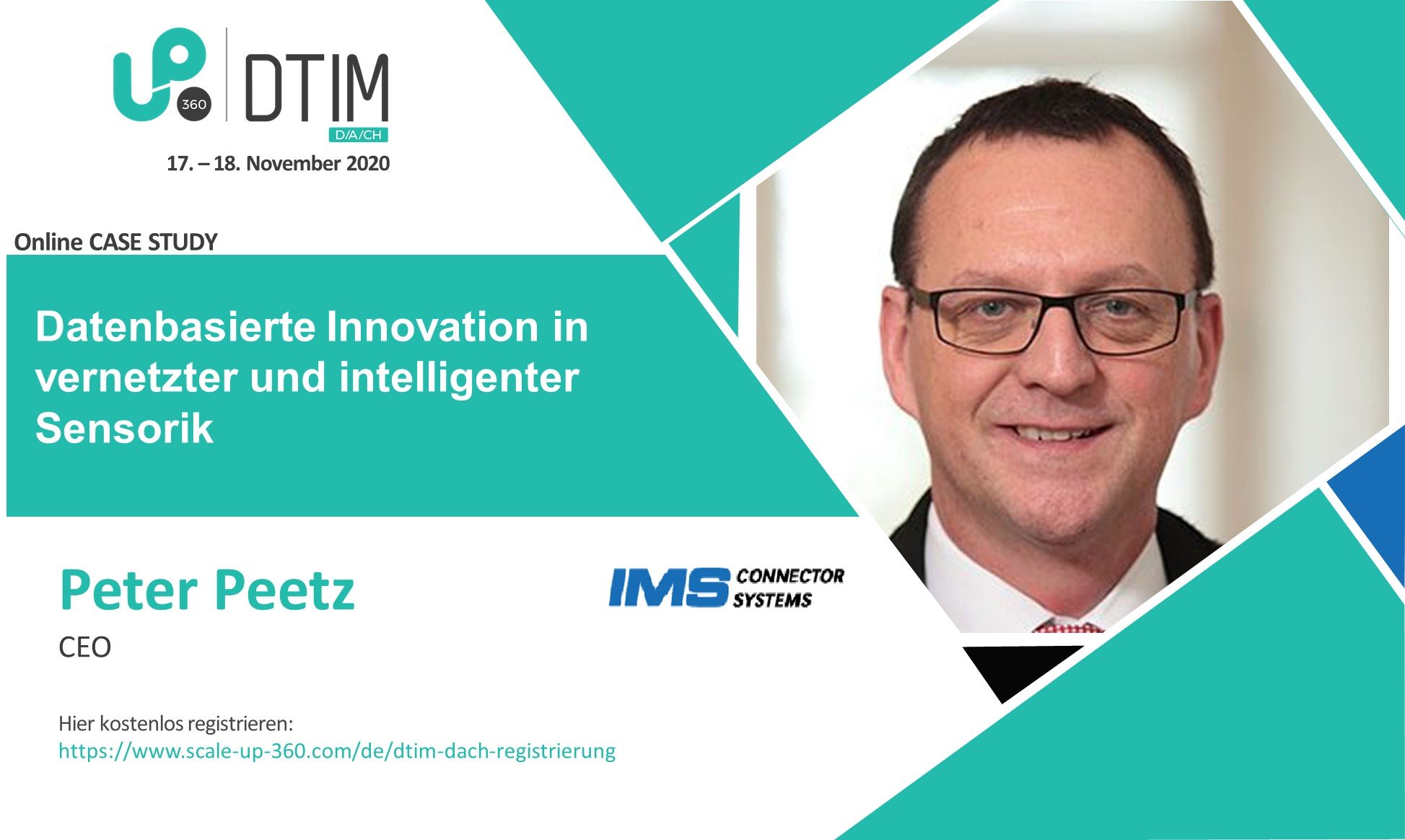 IMS Connector Systems participation at the innovation conference DTIM - Networking & Inspiration
The ScaleUp 360° DTIM is presenting virtual sessions for Innovations & Technology Managers, Business Development Managers and R&D Managers from the German speaking Industry.
Peter Peetz, CEO of the IMS Connector Systems Group, will give a presentation on November 18, 2020 at 1pms on the topic – Data-based innovation in networked and intelligent sensor technology- .
Please join and take the opportunity to exchange views on business-critical challenges and their solutions in interactive live sessions. Detailed information on https://www.scale-up-360.com/de/dtim-dach.