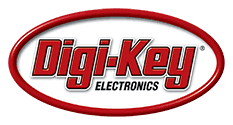 DigiKey and IMS Connector Systems - RF competence meets concentrated sales power
"With DigiKey we have found our absolute dream partner in the USA to significantly strengthen our position in North America and to gain a foothold in this market, which is so valuable for IMS CS", says Peter Peetz, Managing Director of IMS Connector Systems GmbH (IMS CS) from Loeffingen in the Black Forest.
The product portfolio, which is now available online from IMS CS at DigiKey, initially focuses on standard RF connectors. This includes 4.3-10, SMP, SMA, PSMP Board-to-Board solutions but also new, multi-variant NEX10 connectors, which are of particular importance for the development and expansion of the 5G telecommunications network.
"Our competence in the RF area, which can be found in each of our products and in our understanding of quality, is given a completely new and far-reaching visibility and reach through DigiKey's presence in North America," continues Peter Peetz.
The partnership with DigiKey is a further milestone in the endeavor to bring IMS CS back to the Champions League in a healthy and profitable way, which is characterized by industry heavyweights with companies such as Rosenberger, Amphenol or TE Connectivity.
Customers often attest that IMS CS is the hidden champion of high-frequency technology. The friendly and family-run company is happy to accept this title and is proud of its reputation for its customers.
"It is our noble goal to pursue a growth course with IMS CS that is based on our very own values and yet claims to step out of the shadowy existence. With DigiKey we have found the ideal partner who values our motivation and professionalism very much. The simplicity of DigiKey on the market and the way the DigiKey Team interacted with us impressed us very much and also showed that we found the best possible partner for IMS CS for this market. Who knows, maybe not just for the North American market… "(Jens Lederer, Head of Business Development).
For more information please contact salesusa@imscs.com or visit our website: www.imscs.com