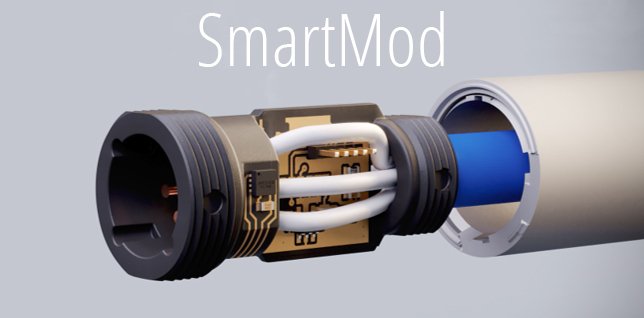 New Development - Intelligent networking with individualized data provision
Access to all relevant data within processes and an early reaction to changing conditions are prerequisites for planning production and processes efficiently, minimizing downtimes, increasing safety and availability and, last but not least, achieving reductions in total costs.
IMS Connector System has taken up this challenge and developed a smart module "SmartMod" which can be adapted to a large number of industry standard connectors. The basic version of the module includes temperature and humidity monitoring and can be individually designed for voltage changes, which are then logged and transmitted to an already installed control system or sent to mobile devices for further processing and analysis.
A further step in the direction of Industry 4.0 and networked and monitored sensor technology has been taken and standard plugs can now be given an intelligence to meet these requirements and, thanks to the modular design, can also grow in the future without having to change the standard plug.